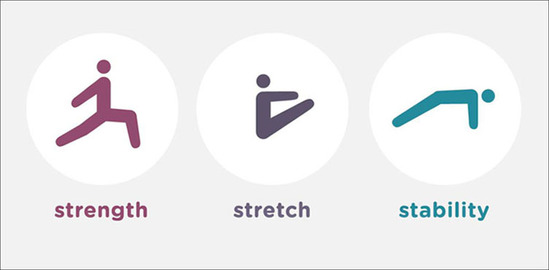 Welcome to core + more . . .

Offering personal training, Pilates reformer classes, and small group classes focusing on strength, stretch, and stability. The individual's goals and fitness level are taken into consideration at all times whether doing a one-on-one session or participating in a group class.

Our philosophy follows that of Joseph Pilates when he said:

"A few well-designed movements, properly performed in a balanced sequence, are worth hours of doing sloppy callisthenics or forced contortions."




3rd Annual Reindeer Games12/1 - 1/4
Do you have trouble staying motivated to exercise during the holiday season? Then the Reindeer Games are what you need!Exercise = Points = RewardsLet us help you stay healthy & fit during this busy time. Rewards to be earned are discounts, gift cards and free classes!

Click

here

for more info.

918 Fayette Street Conshohocken Pa 19428 610-306-5710